Each believer has a need for spiritual nourishment, to be Bible fed. Thus, we see an urgency to preach and teach the true, unfiltered, non-watered down Word of God. The Christ life that we are called to live is not a natural life: the love for our enemies, patience, humility, gentleness: all of these qualities are not natural to us; so they are supernatural. We can attempt to fake our way through the Christ-like life, or we can allow the Holy Spirit to live in us. We are a church that strives to walk by the Spirit, in the Spirit, yielding to the fruit of the Spirit.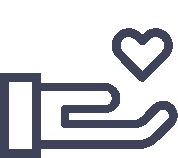 "Each of you should give what you have decided in your heart to give, not reluctantly or under compulsion, for God loves a cheerful giver." Get reminded of upcoming events!
Text @northvale
to 81010